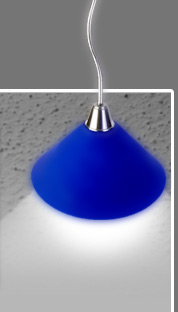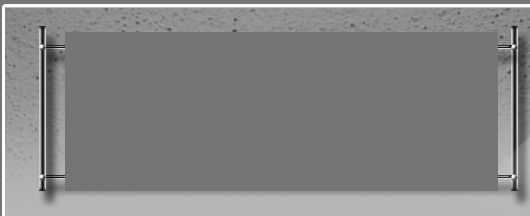 NA-208A Integrated Amplifier

"Amazing" is word we hear most often when people discover the NA-208A Hybrid Amplifier for the first time. Its small size and understated elegance in chrome and stainless steel are admired almost as much as the sound it produces. With a "tube front end" and a solid-state power section, the NA-208A offers a very sophisticated design that is not available in any personal/lifestyle music system. Napa's goal from day one was: get the fundamentals right...and we have. Music through this diminutive component flows with detail, warmth and realism that is unmatched by units 3-5 times its size and price. But a minimalist design isn't a featureless product at Napa. The NA-208A boasts 25w/channel, very low noise circuitry, 3 switchable inputs (the one dedicated to your iPod will charge it!), One-Touch Bass Boost, illuminated tube cages and more. The unit also comes complete with a cradle for your player, cables for both iPod and a standard 3.5mm player, gloves and even a cleaning brush.

If listening to everything your music can deliver with exceptional fidelity is important, then the NA-208A will bring it to you...affordably.

$399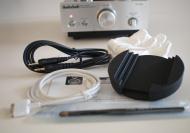 Vaccum Tube:

Output Power :

Frequency Response:

Input Selector:

THD:

S/N:

Bass Boost:

Dimensions:

Certifications:

6N1 x 2

25W x 2,  6 Ohm

20Hz to 20KHz

Aux, CD, iPod

Less than 1%

Greater than 80 db

+6db

7"(W) x 5" (H) x 9.5"(D)

CE, FCC

MP3 player is not included.

All specifications are subject to change without notice.

NA-208C CD Player

For many listeners, the CD player is today's music source of choice. Napa Acoustic designed the NA-208C to match the rest of the 208 family of components in appearance, performance and build quality. A heavy aluminum front panel and chassis house a new, more stable transport with improved isolation. A high-performance CS4398 up-sampling DAC ensures very smooth and detailed data retrieval and conversion. Both optical and analogue outputs are provided to match any system configuration. The NA-208CD also features a remote control that varies the volume output to the system and the dedicated, built-in headphone amplifier...a feature found on few CD units at any price.

The NA-208CD is a very musically satisfying player accessible to everyone who wants every note from their CD collection reproduced with exceptional fidelity.

$399

DAC:

Compatible Disc Types:

Output Voltage:

Frequency Response:

Channel Balance:

Separation:

THD + noise:

Signal/Noise Ratio:

CS4938

CD, CDR

2.3V +/-0.1V

20 Hz to 20kHz

< 2.0 dB

> 70 dB

< 0.04%

> 95 dB

MM-6 Integrated Amplifier

MM-6, a fine example fusion of technologies, combining the warm sounding of vacuum tube pre-amplifier, advanced digital optical and USB decoder, high power 150W per channel solid state power amplifier, and heavy duty linear power supply circuitry; neatly packaged in a modern all aluminum black chassis with glass display window for the vacuum tube. MM-6 is a perfect component for the Digital Music Server System in your home

$999

Vaccum Tube:

Output Power :

Frequency Response:

Input Selector:

THD:

S/N:

Dimensions:

Certifications:

6N2

150W x 2 @ 4 Ohm

20Hz to 40KHz

AUX, OPTICAL, USB

Less than 0.1%

Greater than 88 db

16.8"(W) x 13.7"(D) x 3.9"(H)

CE, FCC

MT-34 Integrated Amplifier

    When Napa Acoustic envisioned the MT-34, the designers called for an all tube integrated amplifier that could hold its own in looks, build quality and musicality with units several times its price. Last year they realized their vision and then some. Mr. Alfred Roy Fredel of Enjoy The Music summed-up the MT-34 by saying: "The MT-34 is a solid choice in which to enter the world of tube amplification...Considering its sturdy build, use of quality components and sonic performance, there is very little to say other than it is just a wonderful unit". By focusing on key design elements that really matter, our engineers build products that garner praise usually associated with far more expensive products. We love that...and your

music will too.

    A solid aluminum chassis and two heavy-duty toroidal transformers lead the list of high-grade components in the MT-34. Dual 6n1 tubes (2 for each channel) comprise the very quiet preamp section and 2 EL 34 tubes in a fixed bias circuit drive each output channel. Oversized Raytheon capacitors, solid state rectifiers and high quality binding posts and RCA jacks were chosen. Every detail, from the multi-layer gloss finish to the elegant and linear volume control, was considered

for their aesthetic and sonic contributions...but always with an eye on

exceptional value.

    The MT-34 is one more way that we express our passion to return to the fun and enjoyment of listening to music. Audition this exceptional amplifier and open the door to the warmth, detail and realism of your most cherished recordings. Napa Acoustic has the key.

$1,199

Vaccum Tube:

Output Power :

Frequency Response:

Input Selector:

THD:

S/N:

Dimensions:

Certifications:

6N1 x 4, EL34 x 4

35W x 2 @ 4 Ohm

20Hz to 25KHz

AUX, CD

Less than 0.1%

Greater than 90 db

12.9"(W) x 20.0"(D) x 7.8"(H)

CE, FCC

NA-208H Headphone Amplifier

The NA-208H is another member of the 208 family of Napa Acoustic Audio Components. A physical and cosmetic match to the 208 amplifier and CD player, the NA-208H is designed to provide unique options for listening, control and system building. As a headphone amplifier it delivers audio that is balanced, smooth, dynamic and open. Its super-low-noise tube amplification circuitry ensures that even the costliest 'phones will perform at their best.

The NA-208H is also a unique stereo pre-amplifier capable of controlling 2 power amplifiers in a 3-piece "separates" audio system. With the NA-208H building a true high-performance stereo system with amplifiers for each channel is within reach of any music lover.

If you're a fan of all things digital the NA-208H will bring your digital music collection to a whole new level. With a built in USB/Sound card capability using a  High End Burr-Brown PCM2702 DAC, music through the NA-208H with  headphones or through a component audio system will be lush, lively and powerfully detailed. You'll wonder where all this music was before...

The NA-208H is really three audio components in one sleek, chrome and stainless steel chassis... a design that sets a new standard for audio performance, versatility and value.

$299

Vaccum Tube:

DAC:

Output Power :

Freq. Response:

Input Selector:

THD:

S/N:

Dimensions:

Certifications:

6N2

Burr Brown PCM2702

500mW x 2 @ 100 ohm

20Hz to 40KHz

AUX, USB

Less than 0.1%

Greater than 88 db

6.6"(W) x 9.4"(D) x 4.7"(H)

CE, FCC